New England's Premier Foundation Repair and Structural Engineering Professionals
When it comes to foundation repair, hiring a trusted contractor who can get the job done right is essential. Atlas Systems of New England is a family-owned and operated foundation repair contractor that understands the challenges and unexpected expenses associated with foundation repair.
With decades of experience under our belt, we know how to accurately diagnose and repair any foundation issue, ensuring that our clients' homes are safe and secure for years to come. At Atlas Systems, we believe selecting the right contractor and using the right products for the repair is crucial. So, if you need foundation repair services that you can count on, you can trust the experts at Atlas Systems of New England.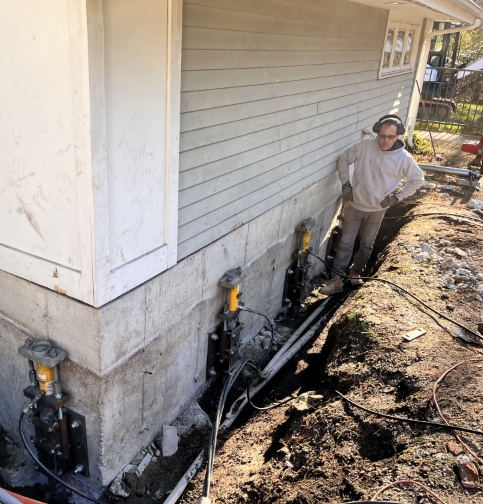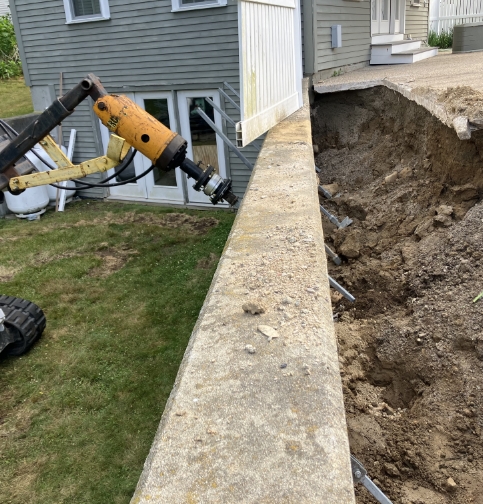 Get the Job Done Right with Atlas Systems' Superior Results
As a foundation repair company, Atlas Systems of New England understands the critical importance of having the right products, skilled technicians, and in-depth knowledge of soil conditions and engineering techniques for success in any project, whether it be residential or commercial.
Since our establishment in 1991, our commitment to these core principles has ensured a remarkable 100% success rate. We're proud to have been certified by several major pier manufacturers over the years, allowing us to research and select the best products for our clients. Our extensive experience has led us to determine that Earth Contact Products is the superior choice for our needs, providing us with the reliable materials we need to complete each project to the utmost satisfaction of our clients.
We are New England's Soil Experts
Are you currently experiencing issues with your foundation settling or cracking? If so, it may be beneficial to consult with a foundation repair company that possesses expertise in soil. 
Our team boasts a unique advantage, in that our owner has previously worked for a family-owned civil engineering firm that conducted soil testing throughout New England. This experience, combined with a mining engineering degree, has provided us with a profound understanding of the soils in the area. Whether you are dealing with poor compaction or expansive soils, we have the knowledge and skills necessary to offer long-lasting solutions. 
If you are seeking to avoid future foundation problems, we recommend choosing a foundation repair company that has a comprehensive understanding of soils. Our team is committed to providing high-quality services and ensuring the safety and longevity of your foundation.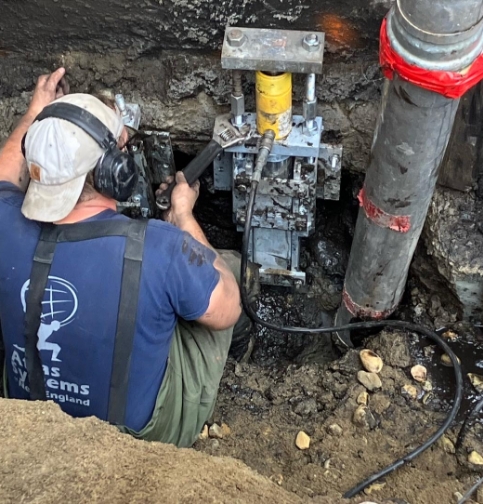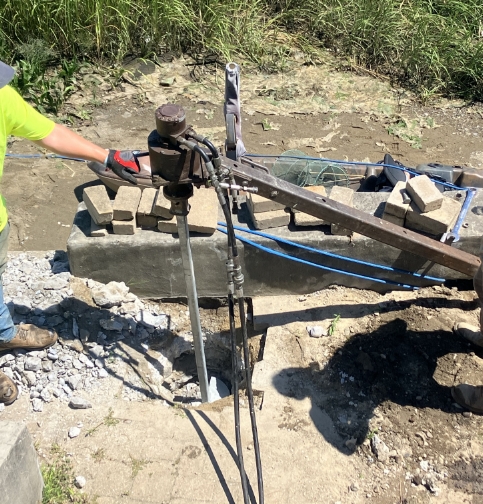 Hire a Foundation Repair Company that Cares
When it comes to foundation repair, you need a company you can trust. At Atlas Systems of New England, we pride ourselves on the care and attention we give to our customers. We understand that foundation settlement issues can be stressful and overwhelming, which is why we take the time to thoroughly review every project and ensure that you understand exactly what needs to be done.
Unlike other companies that try to push unnecessary repairs or offer instant discounts to secure your business, we prioritize your needs. We will always give you honest advice and professional service. With Atlas Systems of New England, you can trust that your foundation repair will be done right the first time.