New England's Foundation Repair Experts
New England residents can rely on a trustworthy foundation contractor in their area to take care of their foundation problems. Atlas Systems of New England offers reliable New England foundation repair and additional services such as basement waterproofing and structural engineering to help ensure your home is built to last.
Whether it's fixing cracks in the basement, shoring up aging foundations, or just inspecting for peace of mind, our qualified professionals are always ready to help. We strive to make sure that all our customers have a great experience and receive the service, assurance, and results they expect. So don't hesitate; make sure your New England home is safe and secure with Atlas Systems of New England's foundation repair services!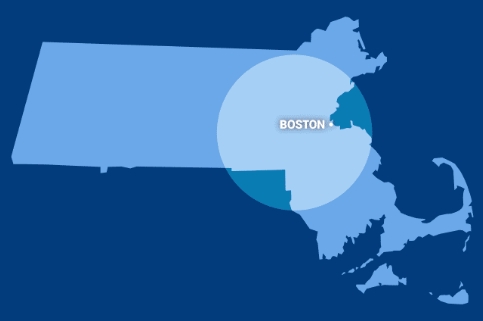 Foundation Repair In Massachusetts, Rhode Island, Connecticut, And All of New England
To keep New England homes and businesses safe, Atlas Systems of New England offers professional foundation repair services across the region. Whether it's underpinning, piering, or basement waterproofing, you can count on us to use top-of-the-line materials and modern methods approved by licensed engineers.
Our technicians will diagnose the problem accurately and determine the most appropriate solution that works best in accordance with the structure's environment and your budget. We are proud to help New Englanders make sure their buildings stay stable for years to come!