Supporting MA, RI, CT and New England Foundations
Resistance piers are the preferred method of foundation repair for sinking or settling foundations in New England. Resistance piers are made of steel and they use an L shaped bracket that attaches to the underside of the existing foundation wall. The pier then uses the wall as resistance to push the steel pipe into the ground. The pipe is driven until a required load is achieved, and until the depth is accurate and then the structure begins to lift. Once the pier has reached the suitable bearing capacity we are then able to lift the structure.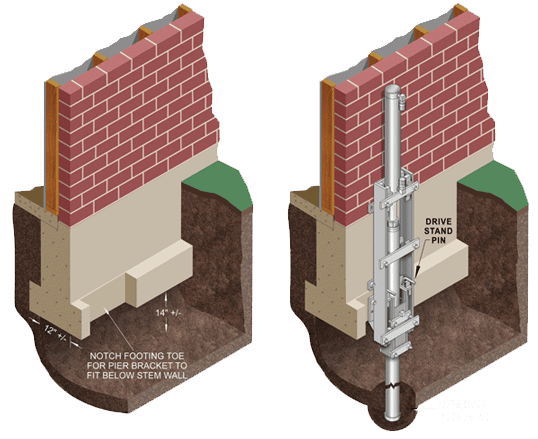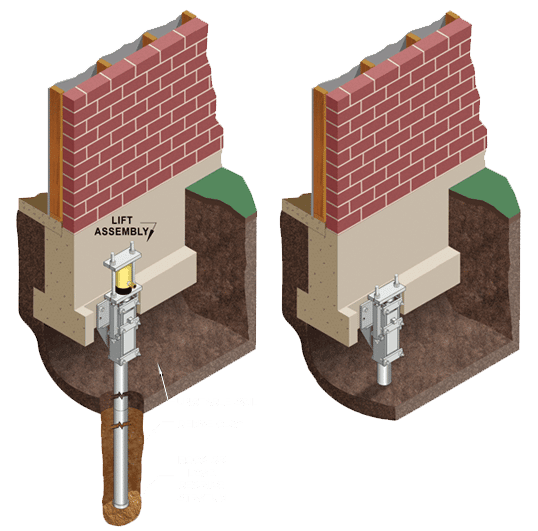 Fix the Problem Right the First Time
Resistance piers offered by Atlas Systems are often used when you are beginning to notice that your home is having any kind of cracks in your walls. Your home is a huge investment that you take a lot of pride in. Don't let foundation problems become a huge issue for you. Doors that are beginning to stick, windows that are hard to open or close, cracks in your drywall are all signs of foundation issues that need to be addressed quickly. Resistance piers by Atlas Systems are used to fix the problem right the first time. Quality products manufactured by Earth Contact Products offer superb designed products that are reliable.
Underpinning services using the resistance pier are designed to provide little if no disturbance to the job site. Because these piers are all field-tested after installation, you can be sure that they will meet all standards required.
When you are looking for a company to give you the high quality and professional service you can trust, look to Atlas Systems New England. Contact us today for a free estimate.