Foundation Crack Repair ME
Water leaks/seepage in your foundation can destroy the belongings in your basement and living space. Homeowners often call us with foundation seepage problems and are in desperate need of the correct waterproofing system. We at Atlas Systems New England have the products and methods to save your basement from any further damage
Before resolving the issue, it must first be determined where the water is entering the basement. Our professional contractors are industry experts and can help you to recover your damaged items and restore your basement's usability. Water can seep through foundation wall cracks whether you have brick or cinder block walls. Over time the mortar between the bricks or blocks starts to deteriorate, increasing the chances of water finding its way into your basement. Cracks can also occur in a poured concrete wall. These cracks are usually caused by foundation settlement, stress, and shrinkage.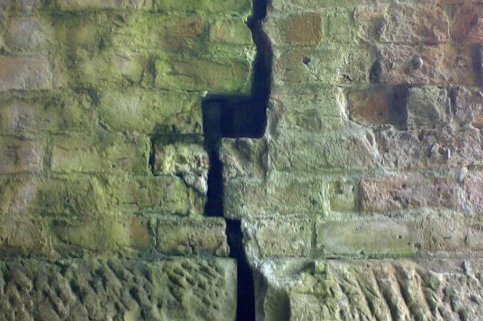 Foundation Crack Repair CT
Water often enters the basement through incorrectly installed or defective windows and window wells. Egress windows are an effective solution, window well covers can also be installed to redirect the water away from the basement window. Water takes the path of least resistance, therefore having cracks in you foundation walls becomes a serious issue. Cracks give water easy access into your basement, this water can cause damage and mold. Mold is very dangerous to the well being of you and your family. It releases spores and these spores effect the quality of air you breathe. A majority of the air in your house comes from the basement. Signs of mold are very obvious, if you notice a very musty smell in your basement contact Atlas systems New England today!